Palermo Cathedral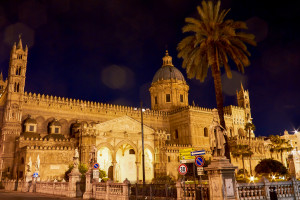 An important stop of the Norman-Arab Itinerary of Palermo, Cefalù and Monreale recognized World Heritage Site by UNESCO, Palermo Cathedral is one of the symbols of the city.
You can enter the wonderful and massive Palermo Cathedral from the 15th century monumental porch.
You should also visit the area of Royal Tombs where you can see the sarcophagi of Henry II and Frederick II.
Palermo Cathedral is only 950 metres away from Fiume flat of Palermo Al Centro.
From Vittorio flat of Palermo Al Centro is only 1 kilometre away.