Historical Market Place Vucciria
Historical Market Place Vucciria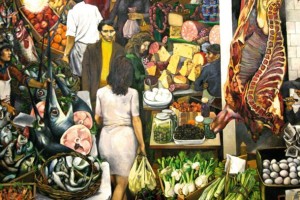 Vucciria historic market is one of the worldwide best known historic markets of Palermo as well as Ballarò and Capo.
It stretches between via Roma, tha Cala, the Cassaro and Garraffello square.
Vucciria market at the beginning was a butchers' area, where meat was cut and sold. In fact, the name Vucciria comes from the French word boucherie, that means butcher's shop. Then they also started to sell fish, fruit and vegetables.
Vucciria market is only 600 metres away from Fiume flat of Palermo Al Centro.
From Vittorio flat of Palermo Al Centro is only 500 metres away.