Palazzo Riso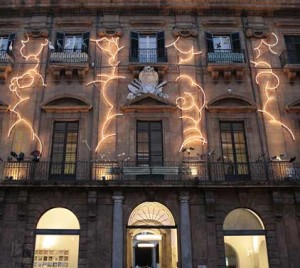 Palazzo Riso is in corso Vittorio Emanuele and is a regional museum of contemporary art.  
The building was finished in 1784 and is an example of the from late Sicilian Baroque to Sicilian neoclassical style.
The museum has also a bookshop and a cafeteria.
Palazzo Riso is only 650 metres away from Fiume flat of Palermo Al Centro.
From Vittorio flat of Palermo Al Centro is only 750 metres away.