Palazzo Sant'Elia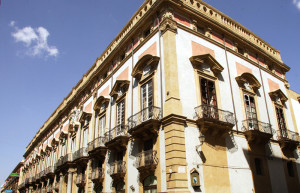 The Palace of the Marquis of Santa Croce, better known as Palazzo Sant'Elia, lies in the historic via Maqueda in Kalsa district in front of Palazzo Comitini.
Most part of the building has been built between 16th and 17th century. Nowadays Palazzo Sant'Elia is the seat of numerous art temporary exhibitions.
Palazzo Sant'Elia is only 100 metres away from Fiume flat of Palermo Al Centro.
From Vittorio flat of Palermo Al Centro is only 800 metres away.