Teatro Massimo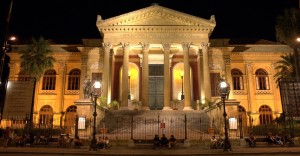 One of the most famous symbols of Palermo, Teatro Massimo is the biggest opera house in Italy and the third in Europe after the Opéra National in Paris and the Staatsoper in Vienna.
The theatre has a neoclassical-eclectic style. It was started in 1875. On the wonderful gable of the facade you can read: 'Art revitalizes peoples and reveals their life. Vain is the scene delight when it does not aim to shape the future'.
Teatro Massimo is about 1 kilometre away from Fiume flat of Palermo Al Centro.
From Vittorio flat of Palermo Al Centro is only 1,1 kilometre away.